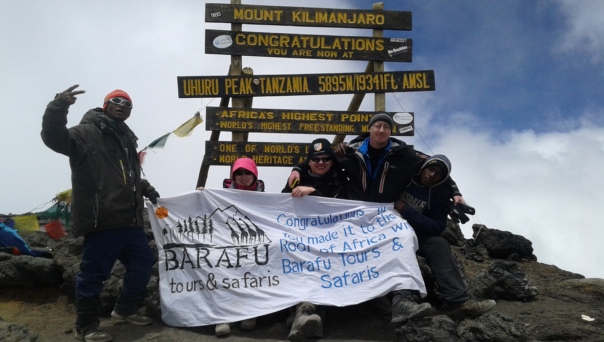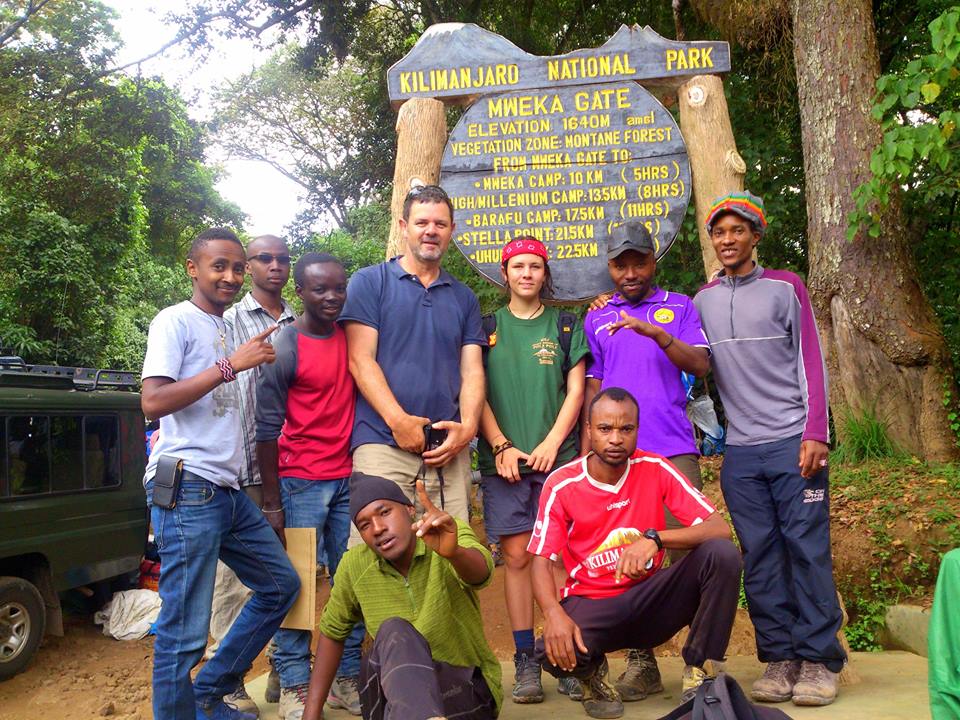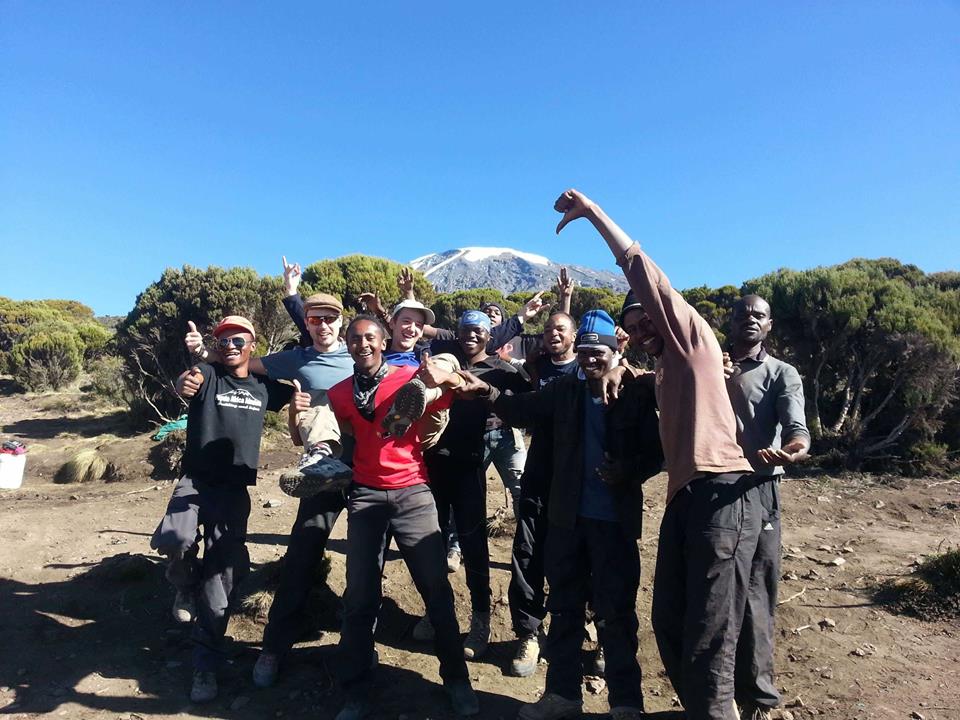 Mount Kilimanjaro climbing
Africa's highest peak, and the tallest freestanding mountain in the world, 'Kili' as it's affectionately known is in fact a long extinct volcano with its three cones rising high out of the African plains. Two of the peaks are dormant but a third, Kibo, shows signs of activity and is thought to still be live.
Overview
Africa's highest peak, and the tallest freestanding mountain in the world, 'Kili' as it's affectionately known is in fact a long extinct volcano with its three cones rising high out of the African plains. Two of the peaks are dormant but a third, Kibo, shows signs of activity and is thought to still be live.
One of the features of Mt.Kilimanjaro that makes it so special is the different zones one passes through on an ascent. Technically the volcano is an Afromontane sky island, meaning unique flora and fauna exist there as a result of its isolation and altitude. It's a biodiversity hot spot and the forests are full of birds and animals, so don't forget to bring your camera and binoculars.
Kilimanjaro summit Trekkers will pass through eerie cloud forests on the lower slopes before traversing moorland and finally arriving at the snowy and rocky summit. Attempts on the summit usually set off during the night so that trekkers can reach the peak as the sun rises and have time to get back down again.
In reality one does not so much climb Kilimanjaro as walk or trek up in. There are six different paths of ascent with the Marangu route being one of the easier ones and taking around five days and staying in huts or tents along the route.
A reasonable degree of fitness is required to trek up Kilimanjaro, but an overwhelming majority of people have no problem reaching the summit.
Mount Kilimanjaro view
The view of the mountain in Tanzania.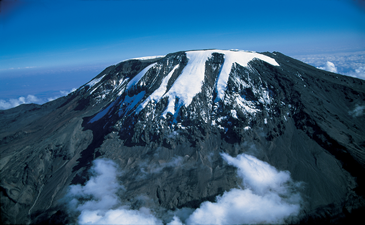 Another view of the mountain in Tanzania.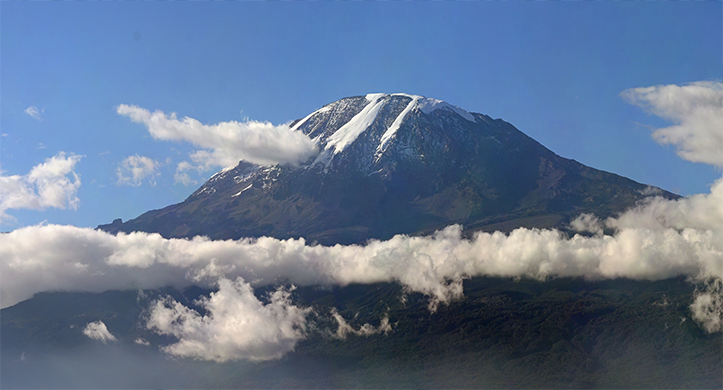 We handle all sorts of Individual & group requests and can help you customize the perfect trek whatever you or you group size or needs.Our team is standing by 24/7 to assist from the time you inquire about a trek until the last day. Our goal is to ensure everyone has a great trekking experience.
What physical criteria will ensure I'm fit enough to trek?
You should be in good enough shape to walk continuously throughout the day. Good overall fitness, flexibility, and healthy will ensure you trek safely and comfortably. Those with acute or chronic health conditions impacting their stamina, range of motion, coordination, or balance may have difficulty completing the trek. If you are in doubt about your own physical readiness, consult a physician well in advance of booking your trip! General hiking experience and comfort with the idea of multi-day hiking will also ensure you are 100% ready to trek!
How will we deal with altitude acclimation?
The best scenario is to acclimatize slowly. The trekking trips up Kilimanjaro is a fairly rapid ascent and trekkers should report any problems to their guide. Common symptoms of mountain sickness include headaches and cough.
Why is a guide necessarily? I've trekked/hiked/camped before - can't I guide myself?
Guides are a requirement on Kilimanjaro set by the Tanzania National Park Service
What do I need to know about sun protection?
It may seem counter-intuitive, but your skin is in more danger of sun damage on the mountains than while at the beach! The sun's intensity increases dramatically as we rise in altitude, and fresh snow reflects exponentially more UV rays than does the sand. You will need to protect your skin with clothing and sunblock. A sunblock specifically for mountain conditions is recommended. If you wear prescription eyeglasses its recommend that you get your prescription fitted to sunglasses.
What happens if I get sick or injured while trekking?
We take all possible precautions to proactively ensure the safety and wellness of our trekkers, but rest assured that our guides are trained and experienced in dealing with emergencies. Each guide is trained in first aid. In the case of altitude sickness, you will immediately be taken to a lower altitude. If necessary, your guide will utilize the park rescues services for immediate evacuation.
Are solo female travelers safe climbing Kilimanjaro?
Yes, we ensure the travel safety of all our trekking guests, both male and female. We have longstanding, strong relationships with the lodges we frequent, and know them to be safe and reliable. In addition our guides are consistently mindful of all guests' whereabouts while trekking. We travel in small groups, all the better to easily maintain continual contact.
Age
The official age limit set by the Kilimanjaro National Park Authority for climibing Uhuru Peak is 10 years old, we usually recommend a minimum age of 13 years. If anyone in your group is under 16 years of age please inform us in advance so arrangements can be made.
How difficult is climbing Kilimanjaro?
The trek to the Barafu Hut is only moderately difficult with a good trail with the only really steep point being the Barranco Wall. The final push to the the summit ridge takes about 6 hours and is very steep and cold. This last steep section is mostly switchbacks and then some easy rock scrambling near the top. Your guide will set a very slow pace. Most reasonably fit individuals can make it so long as they are not having any difficulty acclimatizing.
Why is a guide necessarily? I've trekked/hiked/camped before - can't I guide myself?
Guides are a requirement on Kilimanjaro set by the Tanzania National Park Service
Is previous trekking experience really necessary?
While it's not technically required it's a good idea. Kilimanjaro is not the easiest trek and its good to have some previous experience and know what you are getting into and what trekking is.
What should I pack for my trip?
We have a complete packing list or if you want more details you can always contact us and we will be glad to give you further assistance on packaging matters.
What type of insurance should I have? Where can I obtain a policy?
Your park entrance fee includes cost of rescue off the mountain which will be organized by the Tanzanian National Park Service in conjunction with our team. In addition, it is strongly recommended that you have adequate travel insurance. While the park service will provide rescue services your travel insurance will cover any cost related to cancellation charges, unexpected curtailment of your holiday, medical and repatriation expenses including air ambulance, personal accident, delay loss or damage to your personal effects. If you don't have it already we recommend either Cover More or World Nomads.
Are any permits required for climbing Kilimanjaro?
Permits are required and included in the cost of the trek. You will get your permit at the gate on the first day of the trek.
What sort of footwear is recommended?
A good pair of hiking boots are important for the final climb as they help to keep your feet warm and provide adequate ankle support. Tennis shoes are sufficient on the other days of the trek.
Should I tip my guide? How about my porter?
Before climbing Mt. Kilimanjaro, most climbers often start worrying about the porter and guide's tip before the climb starts. They want to know how much it will affect their budget, and to make sure they are paying a good tip. barafu tours and safaris philosophy is just like service in a restaurant, a climbing tip should only be given if you received good service from us. Visit our porter tipping page for more info about tips.
How much money should I bring along?
You should bring enough to cover the tips at the end of the trek. Other than that our treks are all-inclusive. We cover accommodation, food, park fees, permits, and many other costs, as a means of making your adventure as stress-free and convenient as possible. Previously, it was possible to buy snacks and other items on the trek but the park service has eliminated all vendors and once you get on the mountain there are no opportunities to spend any money.
What communication options exist while trekking?
Your guide should be able to arrange a phone call or to get a message relayed in the case of emergency. Don't expect any communication options although it is possible you will have cell signal in some locations.
How long do we spend walking each day?
The typical time spent walking is about 5 to 6 hours. On the summit day you will spend 12 to 16 hours trekking. However, you will be given a few hours to rest at Barafu so that this long day of trekking is broken into two parts. We make the summit push and decent all in one day to avoid acclimatization problems.
What kinds of accommodations are available on Kilimanjaro?
We offer tented camping on the Machame Route. Your camp crew will set up the tents before you arrive. Tents are on twin sharing and private tents may be available for individuals travelling alone. You will need to bring your own sleeping bag.
Will my mobile phone work? What about internet access?
Your mobile service may work at one or two points on the mountain but don't count on it. We have tested mobile internet cards from both Vodacom (Tanzania) and Safaricom (Kenya) and were not able to access the internet. If you have a phone call that needs to be made during the trek please speak with your guide and he may be able to arrange something.
Can I charge my phone or camera during the trek?
' The Machame Route does not have any charging points available so bring spare batteries.
Where will our drinking water come from?
Drinking water is obtained on the mountain and then boiled before it is provided to you. Disposable plastic water bottles are not allowed on the mountain.
What about showers?
Your guide can provide you with a bucket of hot water both in the evening and the morning for washing.
Where do we eat our meals?
Lunch are packed and eaten on the trail during the day. You will take lunch and dinner in the dinning tents that are set up.
if you want to know more visit our Frequently Asked Question(FAQ) Page, and you can always contact us for further information and advice. THANK YOU ...!!
Dates
Climbing Routes
Group

of Climbers
Climbing Routes
Days
Single

or Individual

More than One

Group